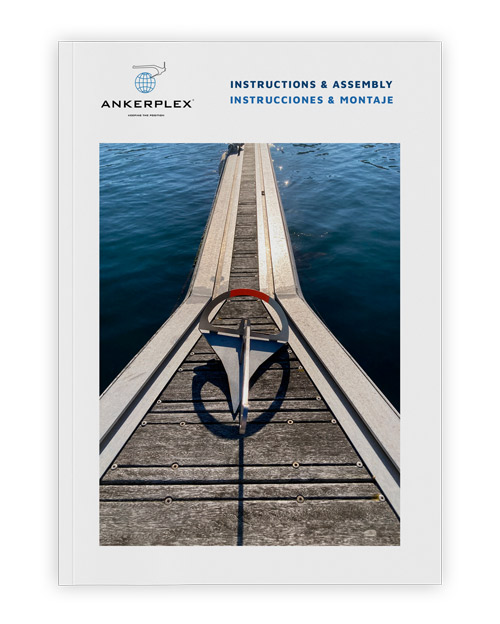 Get familiar with your ANKERPLEX®.
Download the document and see how easy it is to assemble and use the ANKERPLEX® anchor. See also the recommendations that are included for an efficient and problem-free anchoring.
The ANKERPLEX® anchor is manufactured with a rigorous quality control process from selected materials, and is verified unit by unit by specialists.
However, along a 5 years period from the date of acquisition, the manufacturer will be responsible for the replacement of the unit or any of its parts in the event of any defect that is attributable to a failure or deficiency of the materials used, or to its original manufacturing process.